Review of Basic English Skills 1
Clase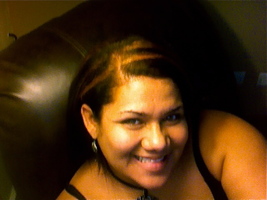 Madeline (Maddie) Malines
La inscripción para esta clase está actualmente cerrada.
Acerca de
WELCOME aboard the Basic English Skills Review!

The sky is the limit when you really want to achieve something. Soon you will start experiencing how quick and easy it is for you to progress in learning English correctly.

This program is designed for the ESL beginning-intermediate student. Here you will find simple and fun interactive activities you can work at on your own. For the next few weeks, you will have the chance to practice and improve your listening, speaking, reading and writing in English. It is designed to help you get a stronger foundation and a better understanding of the basic skills you need to become a better and more effective communicator.

I invite you to go over the syllabus to see what you can expect to get from this course.
Instructor: Madeline Malines Vasquez
Email: maddiedsign@gmail.com
Course Description:
The purpose of this course is to encourage the correct use of the English language. As a student, you will practice on a sequence of activities that will help you to reinforce the basic skills such as: listening, speaking, reading, writing, and understanding new vocabulary.
Evaluation Criterias: Includes as follows: blog posts, forum discussions, participation in activities and assignments and some tests.
Objectives:
By the end of this course students will be able to:
reinforce and expand their listening comprehension skills.

use listening activities to determine the vocabulary in context.

practice speaking and writing their own dialogue.

identify the various types of nouns in the context of a paragraph

classify nouns as abstract, concrete, common, proper, compound, collective, singular and plural

write the singular possessive, plural and plural possessive forms of each noun.

identify common linking/helping verbs

identify verb phrase in sentences

distinguish linking verbs from ordinary verbs

write simple tenses and perfect tenses of various verbs

identify main idea and supporting details.

analyze and assess word choice.
Topics:
Listening and Speaking

Written Communication

Reading Comprehension
Required Materials:
1. Computer Software: Microsoft Office (word, power point); flash player plug-ins, quicktime
2. References: Full English Dictionary, Literary Terms, Links, Forums, Monthly Calendar: A schedule of topics, assignments, readings, quizzes, activities and web resources for each week will be posted with specific dates
Evaluation:
1) Participation......................................100pts
2) Assignments.....................................100pts
3) Test.................................................100pts
Activities:
1) Participation - You will be asked to post specific written assignments on your blogs such as, your introduction paragraph and interview of a partner. Instructor will always announce what you should post on your class blog and on your personal blog.
2) Tests- approximately 2-3 tests will be given
3) Assignments- will be given by topic on a weekly basis
Policies:
1) The language you use should be appropriate for the course.
2) Any emails you send, should be concerning the class.
3) The instructor will answer your emails within 24 hours. Please do not send emails that are not related to the course.
4) You will be required to participate in forums when requested by the instructor. Due dates will be announced. Instructor will answer forums after the due dates.
5) Every blog post and forum post will be valued and respected.
6) Your computer should support pdf, word, and audio-mp3 and media-mp4 files and you should make sure uploaded files have no viruses.
7) Assignments will be evaluated within 1-3 days after due date. No late assignments will be accepted, unless you have a valid excuse.
References: